Main content starts here, tab to start navigating
Gift Cards
Any amount for any reason! The best thing to share with friends and family is the things you love! Lucy Loot is a fun way to give and use at any location.
Introducing Lucy's Dining Bond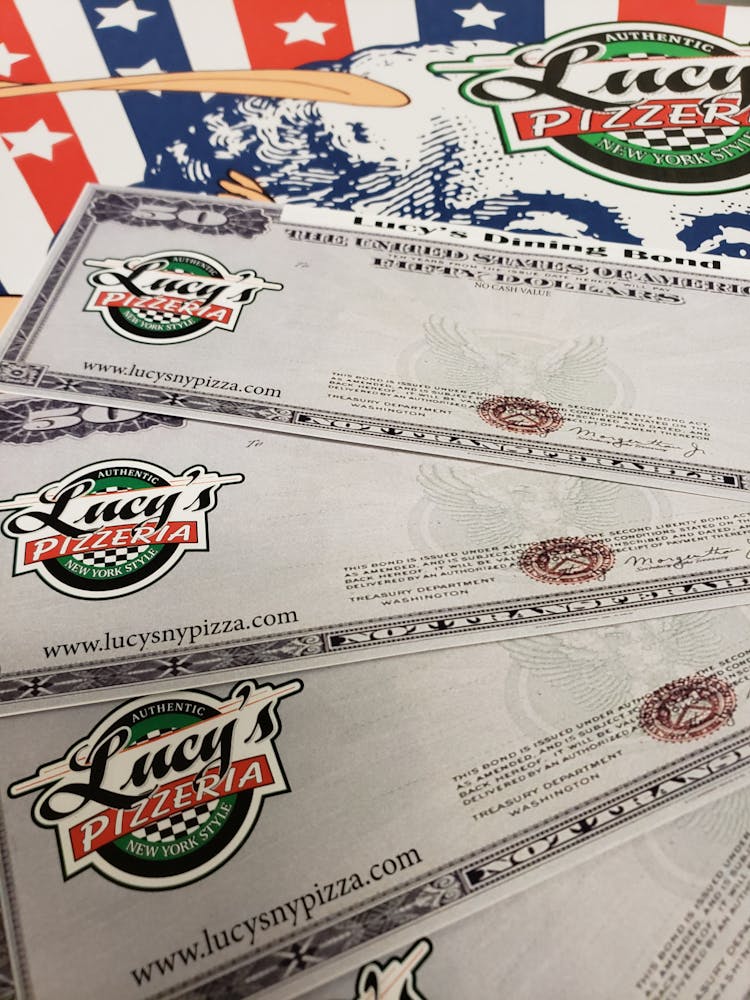 In this time of war, and for a limited time Lucy's is asking you to spend now and reap rewards later! Dining Bonds are available for purchase. They are $40 dollars now and when the Dine-in ban is lifted by our Governor they mature and become worth $50! You can buy them directly online, or in person during your takeout, or have them delivered. We also can mail them straight to you! All at a socially adequate distance!
Just purchase $40 in gift cards here and mention that it is for the Dining Bonds. For dine in use only.